ReachOut is built with the workflow of medium to large marketing departments or marketing agencies in mind. As such, a user of ReachOut can create an unlimited number of organizations to keep the infrastructure, data and billing separate.
Users can access multiple organizations at once and different access permissions can be applied to different organizations.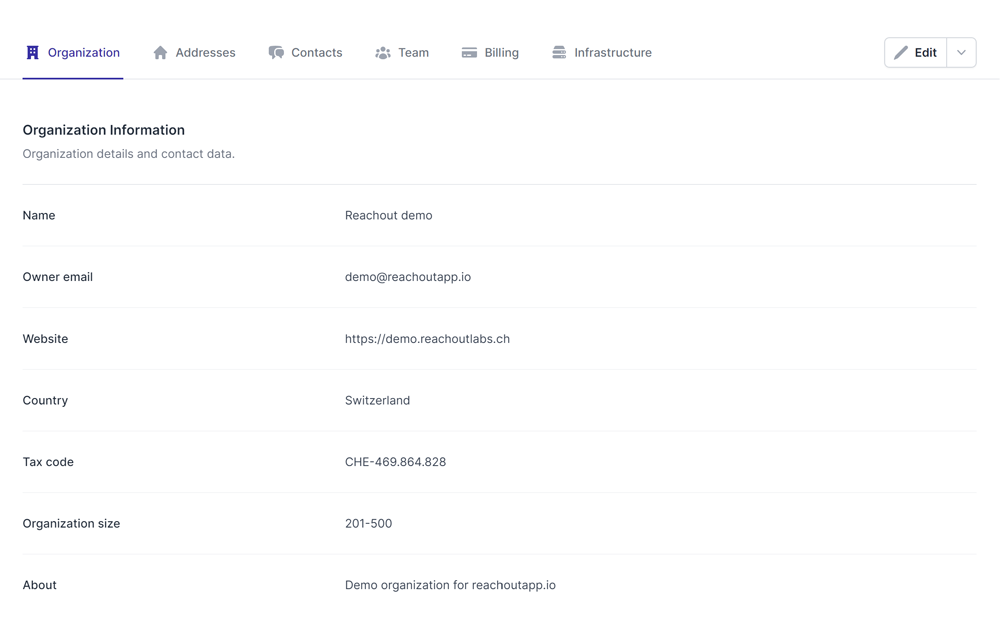 Roles and permissions
The user that creates and organization is automatically set to be the main Administrator user. This user type can configure billing, create the infrastructure, set up billing and make general-level changes.
Administrator roles can also be assigned to other users once these have been created.
Editor roles are assigned to users who will be able to create, modify and execute campaigns and touch points.
Viewer roles are assigned to users, normally external, client or reviewer roles, that are only allowed to view touch points and attached media (like mockups and templates).
Organization billing
Central billing applies to all organizations. If an organization provides marketing services for multiple clients, the organization is ultimately responsible for settling bills for the entire organization and charge their customers.
Pre-paid email and web credits that offer a discount of up to 80% over the base post-paid pricing allows marketing organizations to save by purchasing credits that can be used across several clients at once.